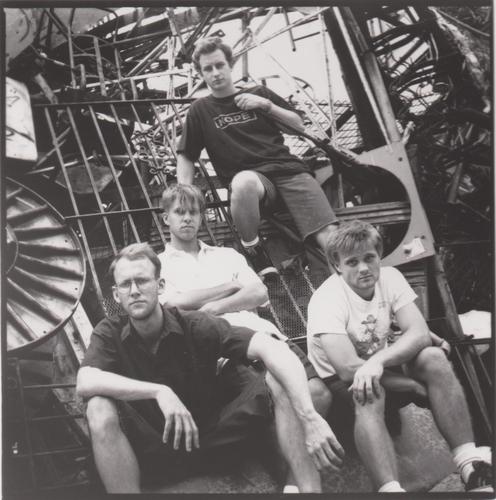 Welcome to another Throwback Thursdaze post! The year is 1993. Nirvana had just released their third and unknowingly final album, In Utero, Bill Clinton was chilling in the White House, and Michael Jordan had taken home his third championship win with the Chicago Bulls. Meanwhile in Chapel Hill, NC there were four dudes working on what would become one of the most influential and definitive indie rock albums of the nineties. Meet Archers of Loaf and their raw catchy sound after the jump!
Archers Of Loaf - Icky Mettle (1993, Alias Records)
Archers Of Loaf was comprised of Eric Bachmann, Matt Gentling, Eric Johnson, and Mark Price; all of which met while attending college in Chapel Hill in 1991. After releasing a few solid singles earlier in the year, the band's debut album Icky Mettle was released to the world on November 3rd, 1993. According to Bachmann, the group only spent $5000 to make the whole thing. College radio gave the band plenty of airplay and it didn't take long for the group to amass a following.
Archers Of Loaf - "Web In Front"
The first track on 1993's Icky Mettle is "Web In Front". The track totally nails their unique slacker sound and the clever angsty lyrics beg to be belted out at the top of your lungs. The song's relentless energy and addictive melody sets the mood for what the rest of the album has in store.
Archers Of Loaf - "Might"
"Might" is a personal favorite from the same album and is yet another painfully nineties jam that I'll never get sick of. The opening guitar riff is stuck in my head forever and the swells between tame guitars and drums to blaring vocals and indie rock insanity make for a well rounded track of awesomeness.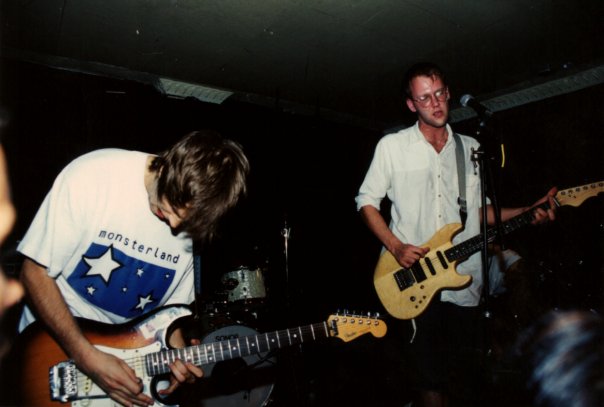 The band broke up in 1998 and ended their music career with a total of four albums. Their other material, while still sounding great, lacks the same magic found on 93's Icky Mettle. The sense of freedom housed in the thirteen tracks off the album are a nostalgic time capsule for the early days of nineties indie. To quote Eric Bachmann in an interview held with him in 2005, "
When we first came out we had that energy. It's a weird thing that you can't put your finger on...I listened to 'Icky Mettle', and I almost cringe when I hear it. But what the people probably liked when they heard that record was the energy we were putting out."
Sums everything up pretty nicely. Have a good rest of your week party people!